Every day, and as for the last 30 years, INEX manufactures state-of-the-art faucets, basins, toilets and other essential accessories with high quality in materials and an innovative technology that allow certified energy saving designs.
We work diligently to earn and keep our prestige as a boutique-treatment service for international Hotels, Resorts and Luxury Condominiums. Proof of it is that we provide a 15 Years Limited Guarantee, bringing excellence in service.
We are strategically located in the neuralgic spots of the globe, focusing on Europe (Spain) for design and engineering, America (USA) for logistics and customer service, and Asia (China) for production and manufacturing.
INEX is headquartered in Barcelona, Spain reaching to its clients around the globe. For clients in the Americas, Customer Service Center in located in USA.
INTERNATIONAL CERTIFICATIONS OF QUALITY CONTROL
Our Flexible Connectors complain with the most strict international norms of quality control.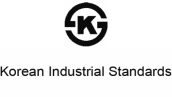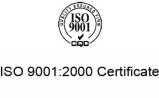 * Certifications apply to different products throughout the catalogs.